How do you determine when it's time to repaint your house's exterior? There are a few obvious indications to look out for, such as cracking and flaking paint, but there are also some less evident issues that might arise. Because outside painting is such a large task, it's always a good idea to hire experienced painters if at all possible.
When Is The Best Time To Apply New Exterior Paint?
The color of your home's exterior paint tells a lot about it. The homeowner's style is typically reflected in the color choices. Exterior paint jobs often define a home's first impression due to color selection and condition of the paint work. While painting your home has various advantages, there's little need to do it frequently unless you want to freshen your style every now and then. An exterior paint job that is done well can last for years, but there are some cases when re-painting sooner than absolutely necessary can be helpful.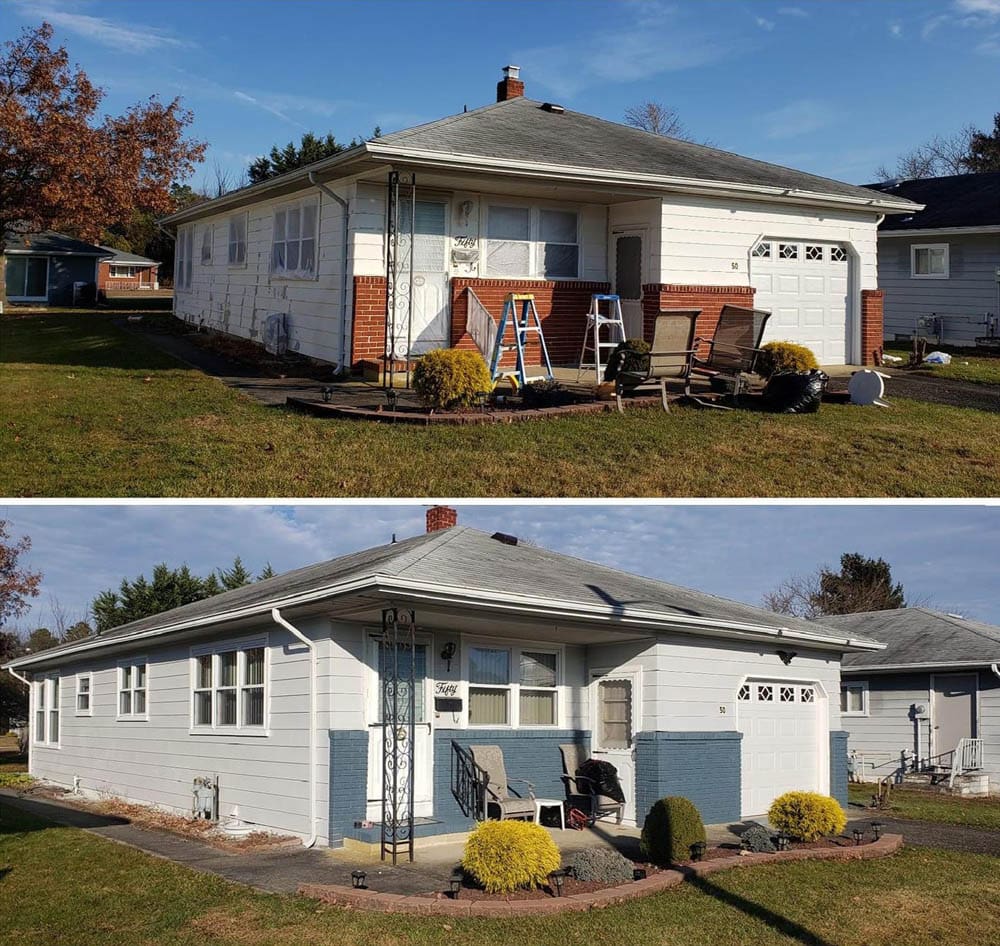 Making Your House More Appealing When Selling Your Home
Selling a house may be a stressful experience. When establishing the worth of a home, the selling price that can be advertised, and the amount you can receive in bids, there are various elements to consider. While you may not have control over certain elements such as your home's age or location, you can take steps to improve its condition. According to a survey conducted by the National Association of Realtors in 2021, 63 percent of realtors advised sellers to paint their homes before listing them.
While the value of a fresh coat of exterior paint will vary depending on the cost of painting and the market, there are several additional noteworthy advantages to painting before selling. Some of the value of exterior painting is based on more than just monetary considerations. A freshly painted property is more likely to attract attention, have more curve appeal, and sell faster than one with outdated paint.
Make A Home Your Own After Buying A House
While the process of buying a house can be stressful, after your offer is accepted and you receive the keys, you can enjoy the thrill of home ownership. As a homeowner, you have the ability to personalize your property. You can use this opportunity to enhance your exterior paint and make your new home a better reflection of yourself, whether the property you acquired needed a paint touch-up or you simply wanted to modify the exterior paint to match your style.
Take some time to see whether your community has any restrictions on the colors that can be utilized. While this may be restrictive if there are particular standards, it has the advantage of maintaining the community's beauty and maybe increasing the overall value of your home. If there are no restrictions on the colors you can use for your home's exterior paint, you can paint it any color you like. Take some time to research color trends, paint hues, design ideas, or create your own palette before beginning the painting process.
It's Time for a New Paint Job
You may not be selling or moving into a new house, but it's time to upgrade your paint job. A new coat of paint will solve your paint troubles, whether you're repainting to update the design or because your exterior paint has begun to peel, bubble, or crack. If you've decided it's time for a new coat of paint on your home, you'll want to make sure it's done correctly and will last. Our staff at Jorge's Painting has years of professional painting experience, which we'll put to good use to give you an outside paint job you'll be glad to look at every day. Contact us today if you need help preparing your house for sale or simply want an update! Our crew will come to your home for an in-home estimate to discuss how we can give you the stunning paint job you desire.
How Often Should A Home's Exterior Be Painted?
To keep your home's exterior paint in good shape, you'll need to repaint it when the time comes, but how often does that happen? In order to preserve a lovely façade, homeowners should paint the exterior of their home every 7–10 years. However, a number of additional factors will influence how often you should paint the exterior of your home.
What Factors Influence How Frequently You Should Paint?
The frequency with which you should paint the exterior of your home is determined by a number of factors. There are various aspects that will influence the home painting timetable, including the materials utilized on your walls, the environment, and the paint used.
Every property will have its own unique wall materials. The frequency with which you should paint your outside walls may vary depending on the building materials used. The following estimates for how long paint will last on each material can be used as a guide:
Wood – 3-7 years, or 4-7 years if stained
Aluminum – 5 years
Stucco – 5-6 years
Brick – 15-20 years
The Environment Your environment will have a significant impact on how often you should paint the exterior of your home. Paint will last a different period of time in the dry Arizona heat than it will in the humid Florida light. When considering whether or not to paint, consider the harsh weather of the seasons as well as how much sunlight your walls receive.
The Paint When it comes to painting the exterior of your home, the paint you use is crucial. If you use the appropriate sort of paint, you can extend the life of your paint work, but if you use the wrong kind of paint, you may have to repaint sooner than you anticipated. Make sure to investigate which type of paint is ideal for your walls' material and the area in which your home is located.
How Do You Know If You Need to Paint Your House's Exterior?
Fortunately, determining how often you should paint your home's exterior is rather straightforward. You'll know it's time to touch up your outside paint work if you notice signs like chalking, fading, or flaking paint. You can remain on top of your paint and keep your property looking its best by reviewing it on a regular basis.
Maximizing the Life of Your Home's Exterior Paint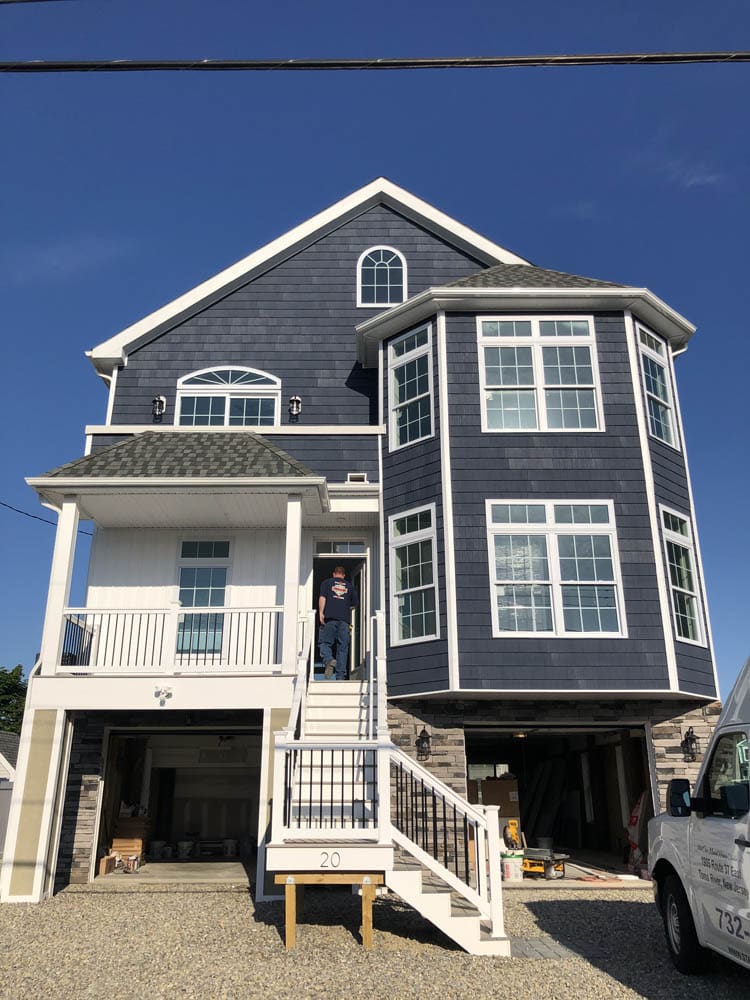 When it comes to painting, having the correct tools — and good tools — is crucial. It's also important to pick the appropriate paint, and we don't just mean the color (although that, too, plays a factor in maintenance).
The chemical compounds in paint breakdown as a result of the sun's ultraviolet rays (especially if you choose an oil-based paint), thus it will lose its color and shine faster than paint that is kept in the shade. This is especially true if you choose dark paints, which appear to brighten more quickly in the sun than white or light colors (light colors will still bleach, but it will be less obvious). In addition to bleaching, UV damage can produce blistering (when paint bubbles) and chalking (when the paint surface becomes powdery and faded) (the likely culprit here being alkyd paints).
Acrylic latex paints are less likely to harden, blister, crack, or allow mildew growth over time than prior go-to oil-based exterior paints, making them a superior choice. While glossy and semi-glossy paints provide a long-lasting finish, their dazzling, reflected features draw attention to any flaws, such as microscopic fractures. Flat finishes, on the other hand, are relatively straightforward to maintain in terms of paint care but can become chalky and mildew-prone with time. That leaves us with a third option: a satin finish, which works well on a range of homes and surfaces.
Choosing high-quality paints and painting materials is vital since the quality of the paint you choose will contribute to its durability. If you cut corners today, you'll have to redo the project sooner than you anticipated. Remember to plan ahead of time before you start painting. Starting with a clean, well-sanded surface devoid of mildew, cracks, or decay will aid in the correct adhesion of exterior paints to that surface. And don't fool yourself into thinking you can get away with only one coat. While a one-coat application may appear neat, two coats of exterior paint will boost the paint's durability in the environment.
Regular upkeep will also extend the life of your home's paint. Inspect your home's exterior once a year or every few years. Look for signs of moisture damage, peeling, and cracking; repairing any damaged areas as soon as possible, including sealing and caulking, can extend the life of an exterior paint work by years.
Choosing a painting specialist with knowledge and experience will make all the difference when it comes to giving your property a new coat of paint. Our Jorge's Painting team knows just what to do to give you a long-lasting paint job. From color consultation to clean-up, our professionals know exactly what to do to give you the greatest paint job possible. Find out what Jorge's Painting can accomplish for you by contacting us now!