Jorge's painting provides many painting and construction services to our customers throughout New Jersey. We are your premier Ocean County based painting company who serves all of the Jersey Shore area and the surrounding communities.
While interior and exterior house painting is our specialty, we are also experienced in painting commercial and retail spaces. We are experts at drywall and spackle and provide handyman services as well. If you don't see something you need listed on our site, please contact us to discuss your project. We can help and look forward to working with you!
Read below for a full list of services we offer.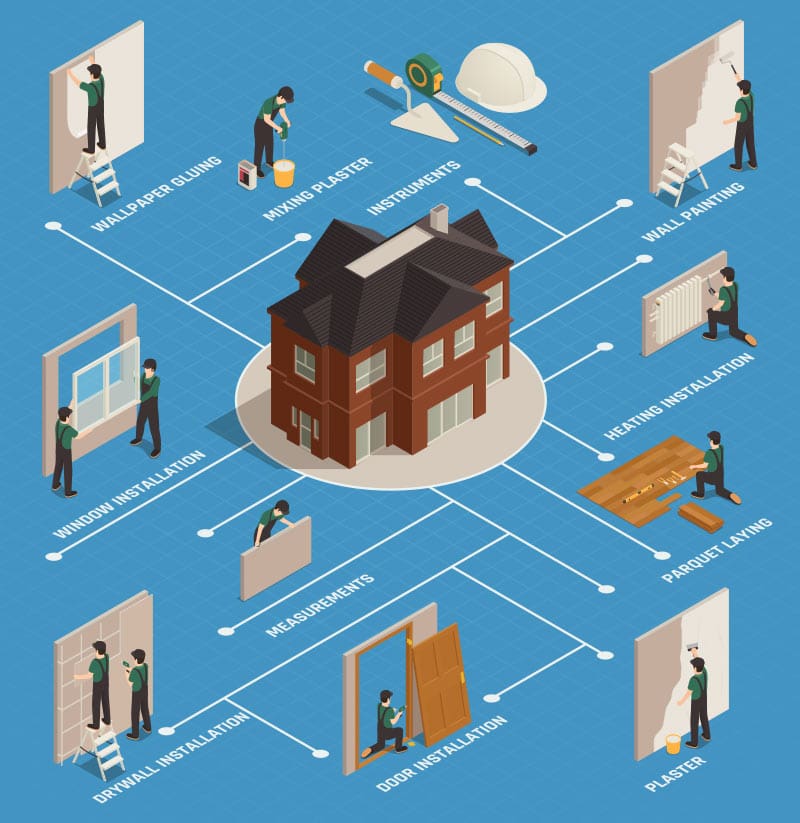 Additional Home Improvement Services Include
Power Washing
No matter the source and nature of the residue on your home exterior, the New Jersey Power Washing technicians at Jorge's Painting can thoroughly clean your home exterior, restoring its beauty and protecting its value.
Handyman Services 
Are small home repair projects nagging at you? No doubt you understand the importance of protecting and maintaining your best investment. The real problem is finding the time, having the right tools or even knowing whom to call.
Carpentry Repair Work
When time, age, heavy use, and natural disaster take their toll on your living space, you can expect a budget-friendly solution with us. We're personable, efficient, and quality-driven contractors who make get the job done right the first time.
Interior Door Installation.