New Jersey Drywall Installation and Repair Services for Residential and Commercial Projects
The process of hanging drywall requires practice before it becomes second nature. Luckily, our drywall pros have been at it for years! This job requires a lot of physical strength and stamina, so many homeowners choose to hand this task off to a pro rather than tackling it themselves. Drywall, or sheetrock, is a material used to create the ceilings and walls of your home. It is also used to repair or patch holes in plaster walls that are too big for spackling or joint compound repair. Drywall is a perfect base for painting and can be textured in a different ways. Its easy to install, pliable, and is a great choice of material for your home's walls and ceilings.
More goes into repairing drywall than some homeowners can imagine, until they try to do it themselves! That small hole that seems easy to patch can quickly turn into a large, ugly bulge on your wall. These can be difficult to smooth out and almost impossible to disguise.
Before we begin your drywall painting project, any damage to the drywall should be repaired. Repairing the dents and holes in your walls will bring a finished look to your home and help the paint last longer. Give Jorge's Painting a call today for a free drywall repair estimate.
The drywall and spackle services we offer are listed below
RESIDENTIAL DRYWALL
Residential drywall is our most requested service. Whether you are remodeling or building a brand new home, we can give you the services you need for an affordable price!
​
We generally work with 4×8 sheets for residential drywall, but we also have 10-foot and 12-foot lengths for larger walls. Our pros use scaffolding, drywall lifts, and other professional tools that make installation safer than if you tried to do the job yourself.
COMMERCIAL DRYWALL
Commercial drywall is another common service for Jorge's Painting Contractors. Most people don't think about the similarities between finishing the interior of homes and businesses, but the drywall services are very similar.
​
Call on us when you are remodeling, making repairs, need help completing a new construction or for our commercial services, including finishing, insulation, metal framing, and suspended ceilings!
DRYWALL INSTALLATION
​A ½ inch thick sheet of 8-foot drywall weighs nearly 60 pounds. We can install drywall in a 12×16 room in about an hour. It's important to set the screw just far enough to make a good connection but not break the drywall paper. All these things are important factors when you're deciding whether or not to do the job yourself!
​
We also offer drywall installation with or without delivery. When you want professional results, there's no other option than hiring the best! Don't risk your permanent results on your first do-it-yourself attempt at drywall installation!
DRYWALL REPAIR
Water leaks, storms, and fires are just a few of the ways your interior walls can be damaged. Drywall repair can be done for small holes or large damaged sections of the wall.
​
An experienced team like us can even refinish your wall to match the existing paint or wallpaper once the repair is done!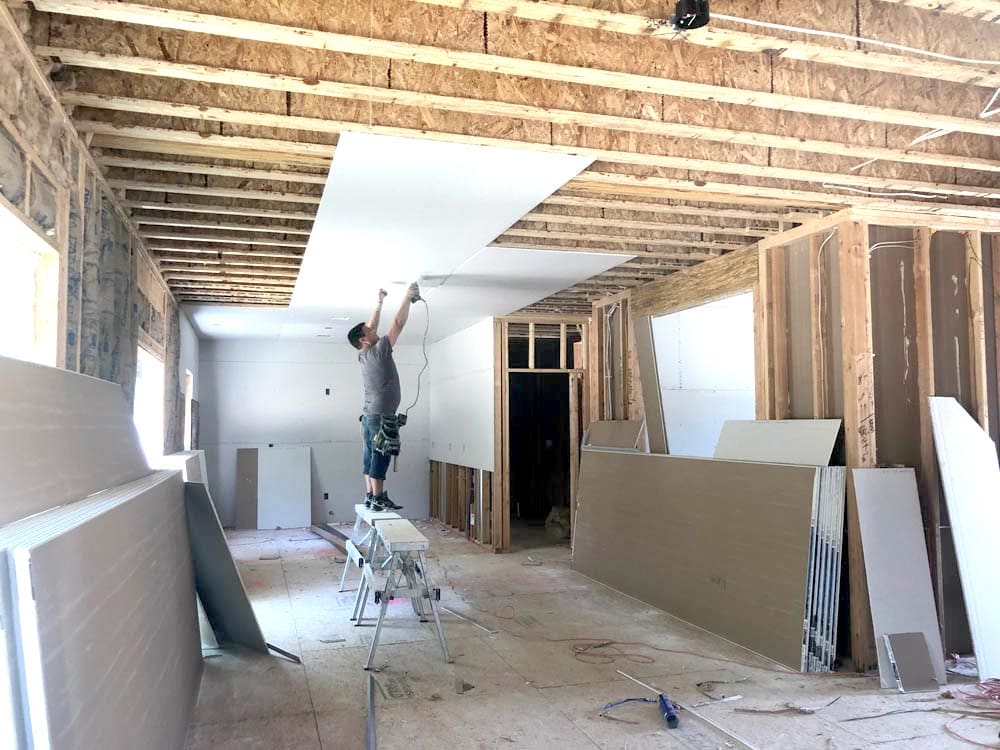 TAPING
New drywall requires taping for the best results, but taping isn't necessary for drywall repair.
​
Our taping process takes patience, but the results are worth it! First, we apply the joint compound to level the seams, then we carefully place the tape and secure it to the wet mixture. Then two more coats of joint compound are added, drying completely between all applications. Finally, we sand to create an invisible connection.
MUDDING
Mudding can mean a couple of different things in the drywall business. In some cases, pros will refer to the application of joint compound – just one part of the drywall installation process – as mudding.
​
Other times you may hear us use the term 'mudding' when we are making repairs to drywall using compound but not tape. In either case, mudding takes skill and experience to ensure that your walls are flawless.
We factor in square footage, labor, travel costs and time to complete the project, so there are never any surprises. When you're spending your hard-earned money on contractors' services, make sure you're choosing the most qualified team to handle the job!
SANDING AND CLEANING
​The least desirable part of any project is the cleanup. Sanding and cleaning drywall is no different. While this blending produces a seamless result, it also covers the room with a powdery white dust that isn't easy to remove. We have the proper safety equipment and know-how damp cloths need to be to effectively remove dust without damaging drywall.
WALL FINISHING
​We offer all types of wall finishing for new constructions, renovations or damage repairs. From drywall to wallpaper, paint or custom finishes, we can create a beautiful wall in your home or business, systematically working our way around the room from top to bottom so that the entire room is perfect!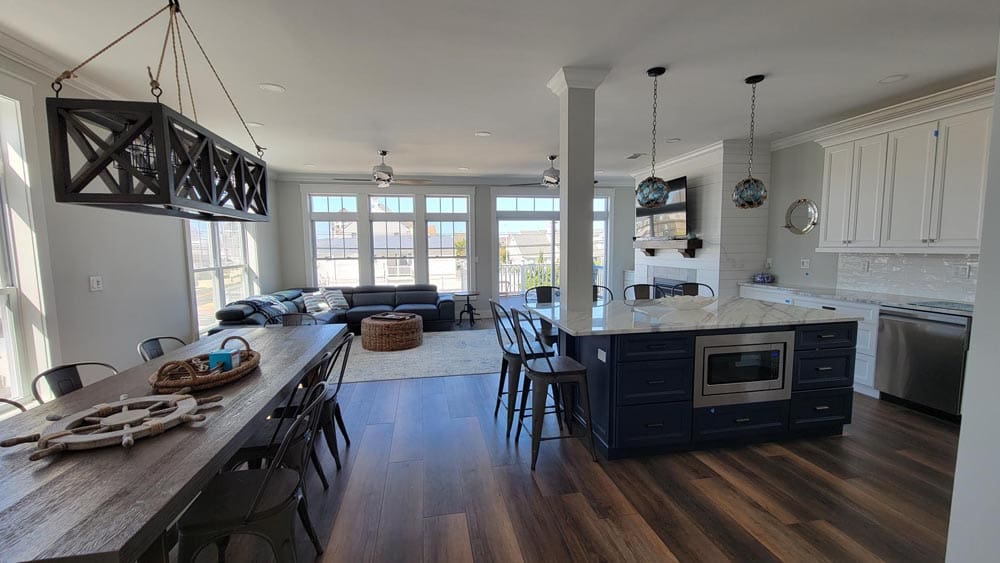 Jorge's Painting is a full service one stop shop for interior/exterior home services, offering the highest quality…